David Ericsson and his Petite chair are the Swedish winners of the Sustainable Chairs design competition. The contest is arranged by Svensk Form in collaboration with the Nordic Council of Ministers and its international profiling project, The Nordics, as well as DOGA (Design and Architecture Norway), DDC (Dansk Design Centre), Iceland Design Centre and Ornamo Art and Design Finland, to promote the production of climate-smart furniture.
The jury's citation:
"With its elegantly curved back legs, David Ericsson's Petite chair for Gärsnäs is a classic with a contemporary twist. The design, especially the details in the beautifully curved back support, follows the idea that an observer's gaze first encounters a chair from behind.
The chair is extremely resource efficient, weighing just 2.5 kg, which is both environmentally sustainable in production and transportation. It pushes the limit of what is possible, both technically and in design terms. Furthermore, since it is made from deciduous timber, it has a low CO2 footprint. It is completely recyclable, and just four wooden screws hold the back legs in place, making it easy to remove and separate.
Petite, launched in 2018, is an environmentally and aesthetically sustainable chair for the long term that will last at least as long as it takes for a tree to grow. It is created by a young designer with a bright future and has already made a lasting impression on its own era."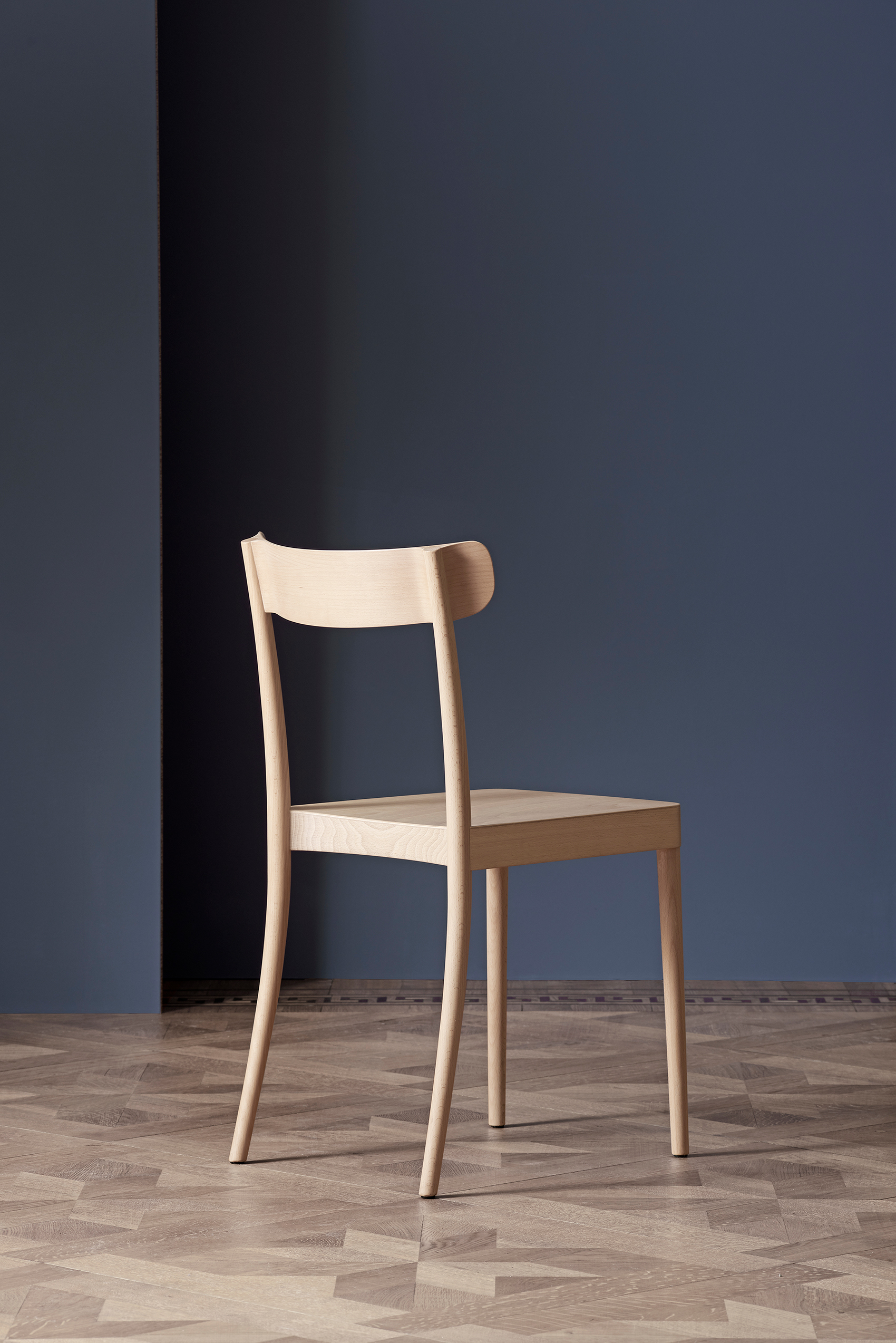 Members of the Swedish jury were Bo Madestrand, editor-in-chief at Form magazine, Emma Olbers, designer and creative director, and Lars Bülow, exhibition architect, furniture designer and founder of the Museum of Furniture Studies in Stockholm.
The winning chairs will be presented in December at the Nordic pavilion at the UN's Climate Change Conference COP24 in Katowice, Poland.
Our congratulations to the world and David Ericsson!