It's time for a chat and a cup of coffee. Fika med Gärsnäs is back. This time, Stefan Nilsson meets restaurateur Daniel Berlin who is currently creating a new restaurant, hotel and bar on a hill on the coast between Skillinge and Brantevik. Obviously, gastronomic adventures are on the menu, along with how a restaurant is born and what that involves and offers, besides food.
"The idea is to talk about how to create a good restaurant environment. This is a knowledge-based podcast, so we'll focus on materials, sound and lighting, but naturally throw in some choice Gärsnäs questions," says Stefan Nilsson. According to plans, the restaurant and hotel will open in summer or early autumn 2023. 
Daniel Berlin previously ran the masterful Daniel Berlin Krog in Skåne, Tranås, listed as one of world's top 100 restaurants with two Michelin stars. But life events forced him to close in autumn 2020 and to ponder existential thoughts and re-evaluate the business. Now he is ready to start again, with a new focus, less stress and a richer experience for everyone: guests, staff and the restaurateur himself.
A restaurant for around 30 people and a small hotel will be made in a manor house which used to be a design hotel run by Mårten Pers Bo. The view over the sea is amazing.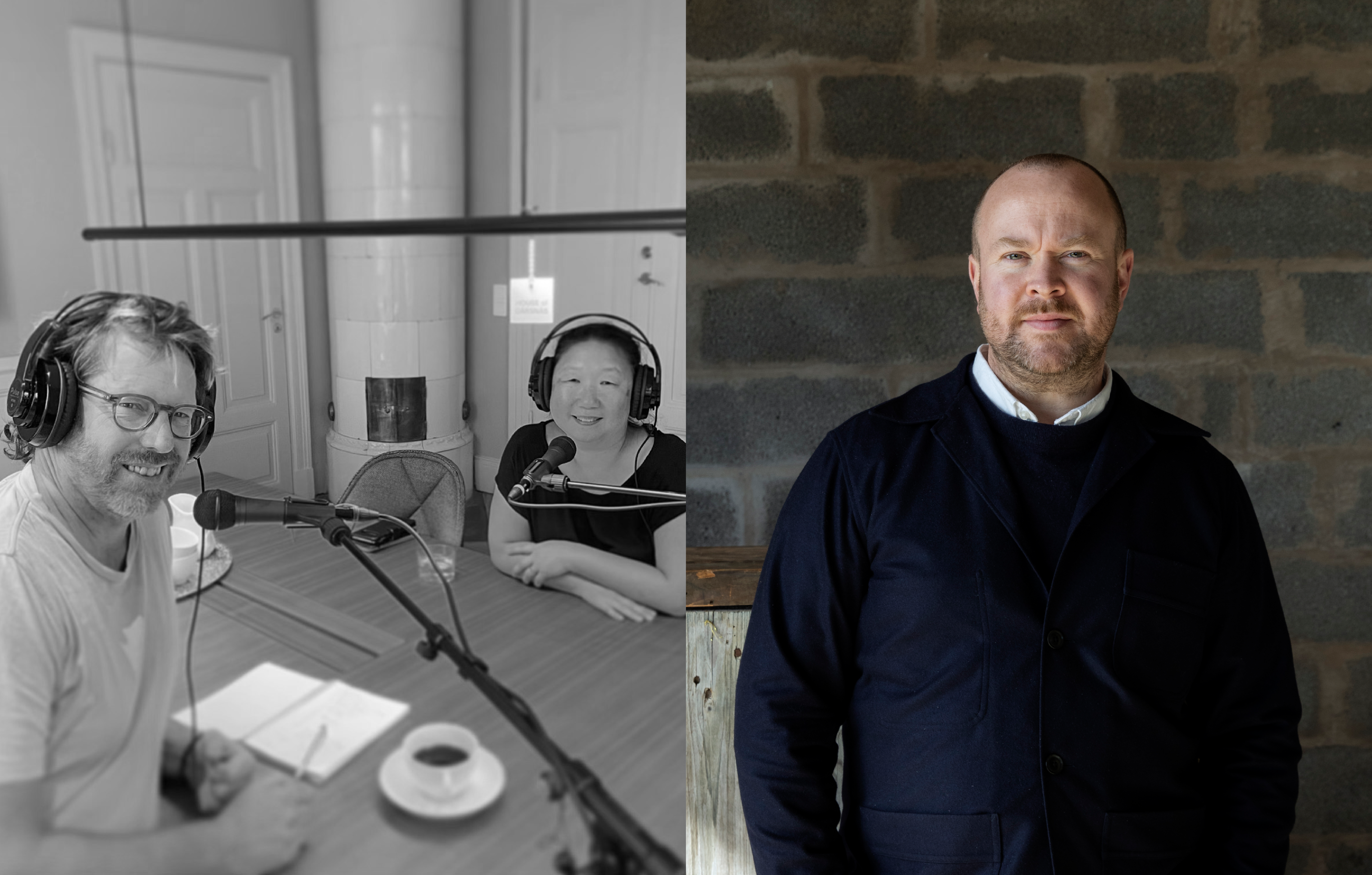 This kind of start-up poses questions. How is a restaurant created from scratch? What are the intentions of the restaurateur?  
"If food was the only thing that mattered, we could run service in a shipping container. However, it requires polish, a careful balance of place, gastronomy, furniture and atmosphere. Visiting our restaurant should provide good memories."
"Architects and interior designers can listen and get an insight into how a restaurateur thinks. Where do you begin? The table or the chair? How close can people be seated? Is it always better to sit near the window?" asks Stefan Nilsson, who also wonders if Daniel Berlin has been inspired by other restaurants, such as Ilse Crawford's Matbaren or Sketch in London.  
"Everyone talks about noise in restaurant settings. Do you need pads on the bottom of the chair legs or is there another solution?" wonders Stefan Nilsson. "Clearly, Daniel Berlin is as well known for his playlists as for his food, so perhaps there will be some music in the programme too." 
Stefan has also chatted with Tove Oskarsson Henckel, former Editor in Chief of Gourmet magazine and now at bookazine Gastronaut. Another cup of coffee, Mister Berlin? This will be exquisite with the view.
You can find the podcast everywhere: on Spotify and Apple Podcasts.