A daybed is made for daydreams. Not for sleep at night, but a piece of furniture for luxurious relaxation: a place to think, talk, read, find inspiration. The Dag daybed is created for comfort.
"It's made for rest beyond the bedroom, a place of comfort in both private and social contexts," says Teresa Lundmark who, together with Gustav Winsth and Gärsnäs, has designed Dag. The project is a collaboration with Beckmans College of Design, where both students received a brief to design a daybed.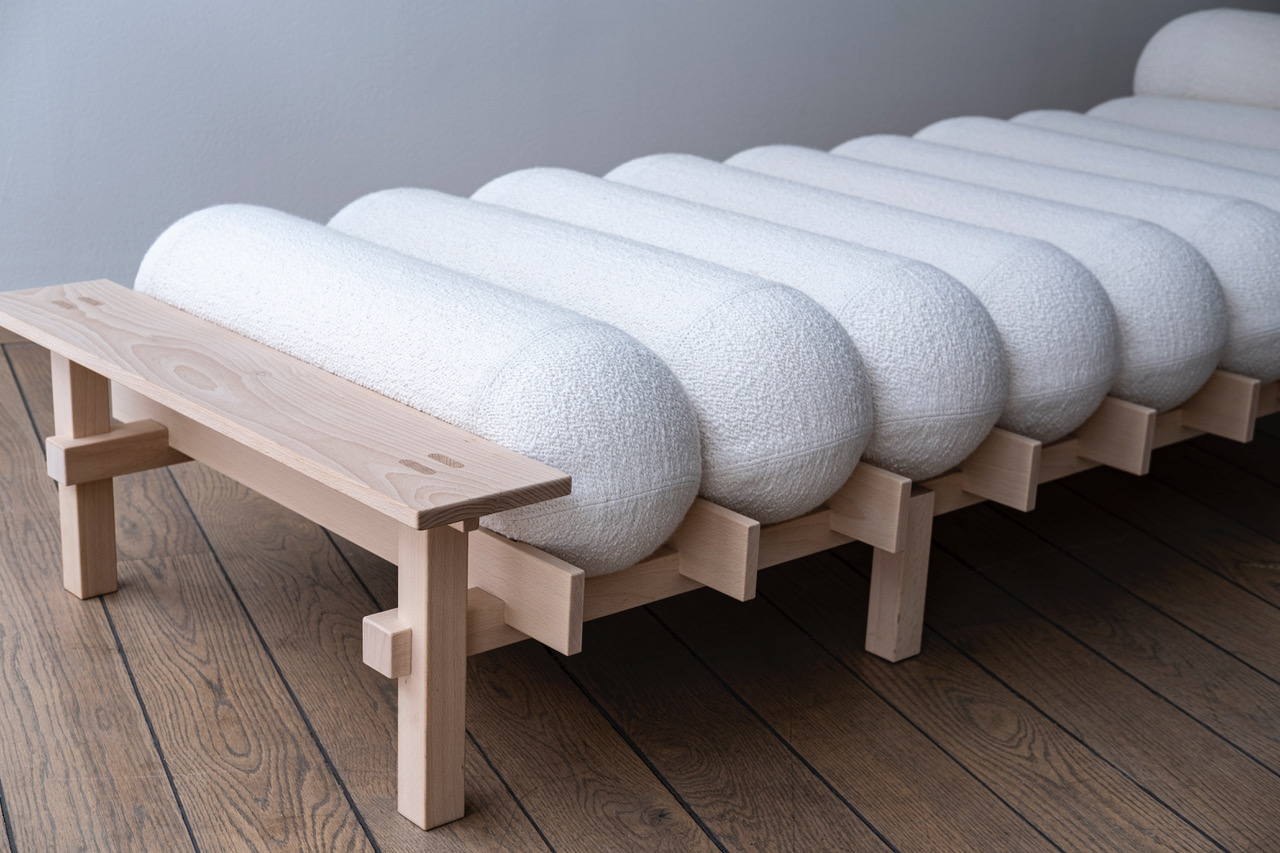 The daybed's low profile facilitates its placement in a group or as a solo piece, without obscuring the general view of the room, both in private and public spaces. The base is objective and functional, the cushion is expressive with overtones of both Zeppelins and science fiction. 
"The cushion swells out of the hollow base; a meeting between the scaled back and the expressive creates contrasts that accentuate them both," says Gustav.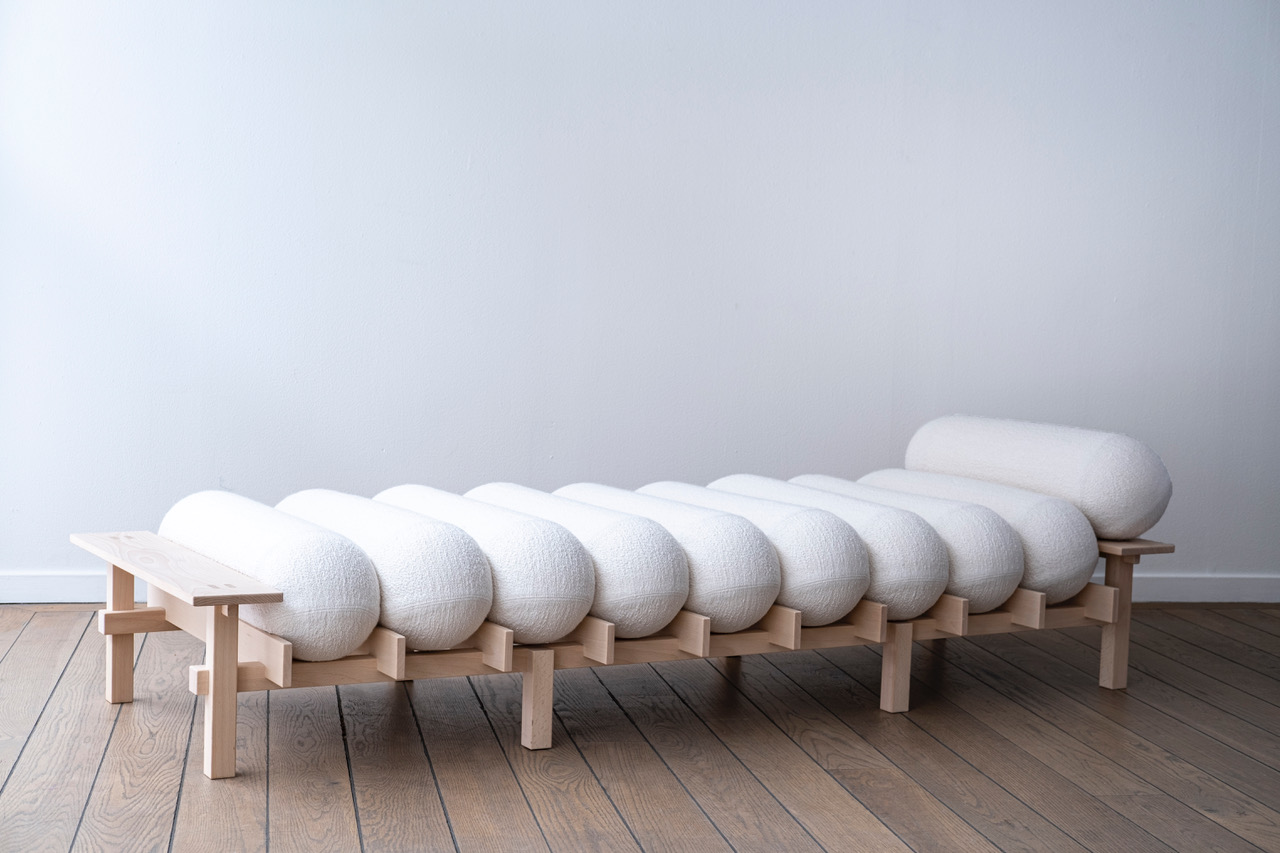 The vast experience that Gärsnäs has in working with wood provided the prerequisites to create detailed, yet simple, construction solutions in solid beech. Naturally, Dag also conforms to the Gärsnäs reuse concept, including the easy separation of materials to minimise environmental impact and offers a daybed with a great lifespan. A place to repose, long and often.