A new art hall opens 1 October: Konsthallen Ravinen. Named after the nearby gully at Norrviken Gardens, close to Båstad, the art hall is the brainchild of artists Ulla and Gustav Kraitz, who for more than 50 years have lived and worked in Fogdarp, Hallandsås. All these years, they fired their internationally renowned ceramics here and the work continues in full swing.   
For over three decades, they have also striven to establish an artistic meeting place for the Bjäre peninsula. Now it has become reality. In the midst of the dramatic, rolling beech forest, Ravinen will host art, design and music as a year-round, vibrant organisation. On the slope facing Laholm Bay, a sculpture park will be established and grow forth.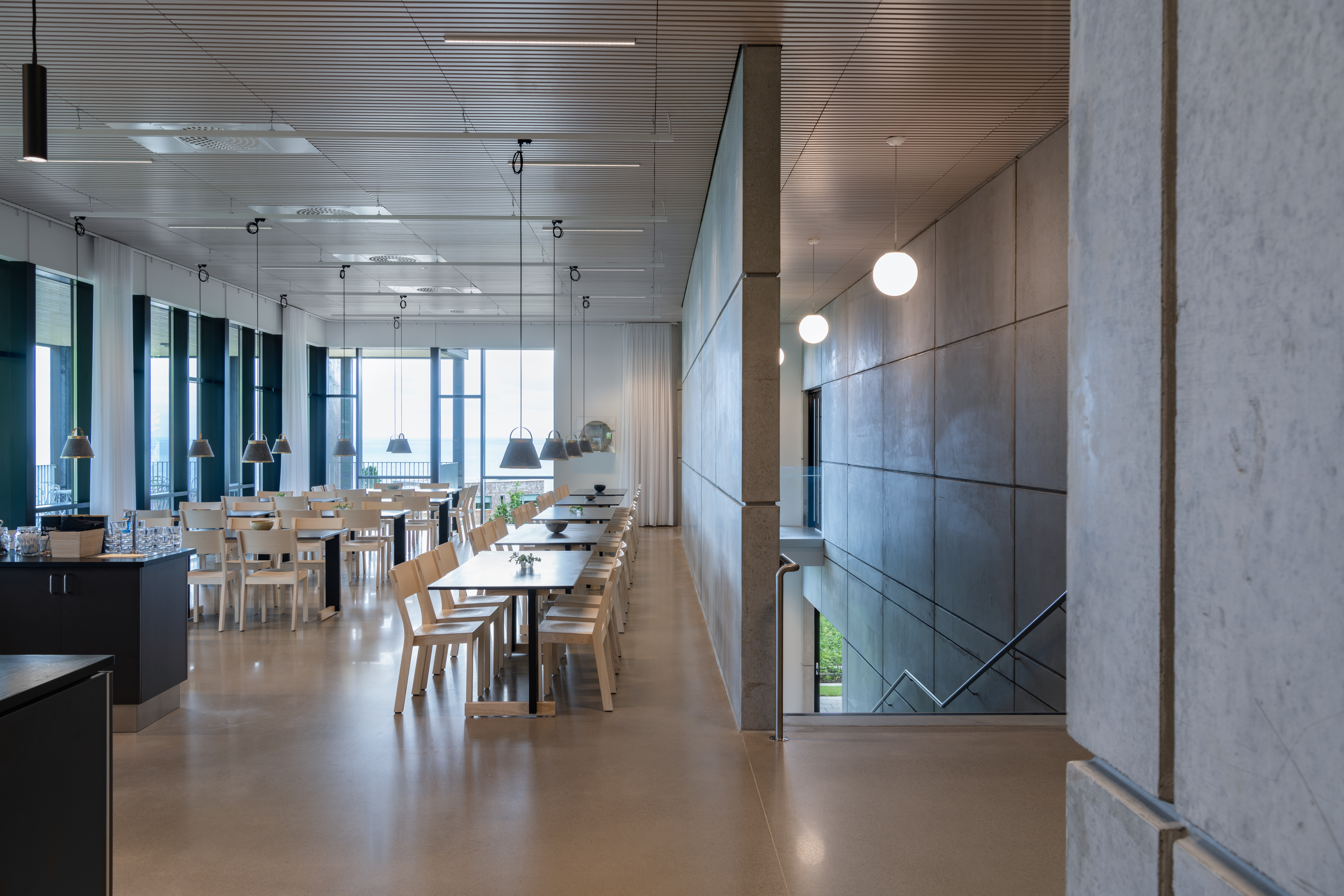 Gärsnäs is delighted that the art hall has chosen our Akustik chairs for the auditorium, café and office. Designer Anna Kraitz has made the minimalist interiors; she is also the daughter of Ulla and Gustav. Anna hatched the idea to enlist Gärsnäs. The art hall's director, Elisabeth Alsheimer Evenstedt, agreed. "When I came to Ravinen in the autumn and heard the idea of getting Gärsnäs furniture, well, I didn't need to be asked twice," she says. Her love for Åke Axelsson's furniture is strong. As intendant of the Royal Swedish Academy of Fine Arts in Stockholm, Elisabeth sat in Akustik chairs and worked at a unique table that Åke made for the permanent secretary. Now Elisabeth will be managing and developing the artistic programme at Ravinen.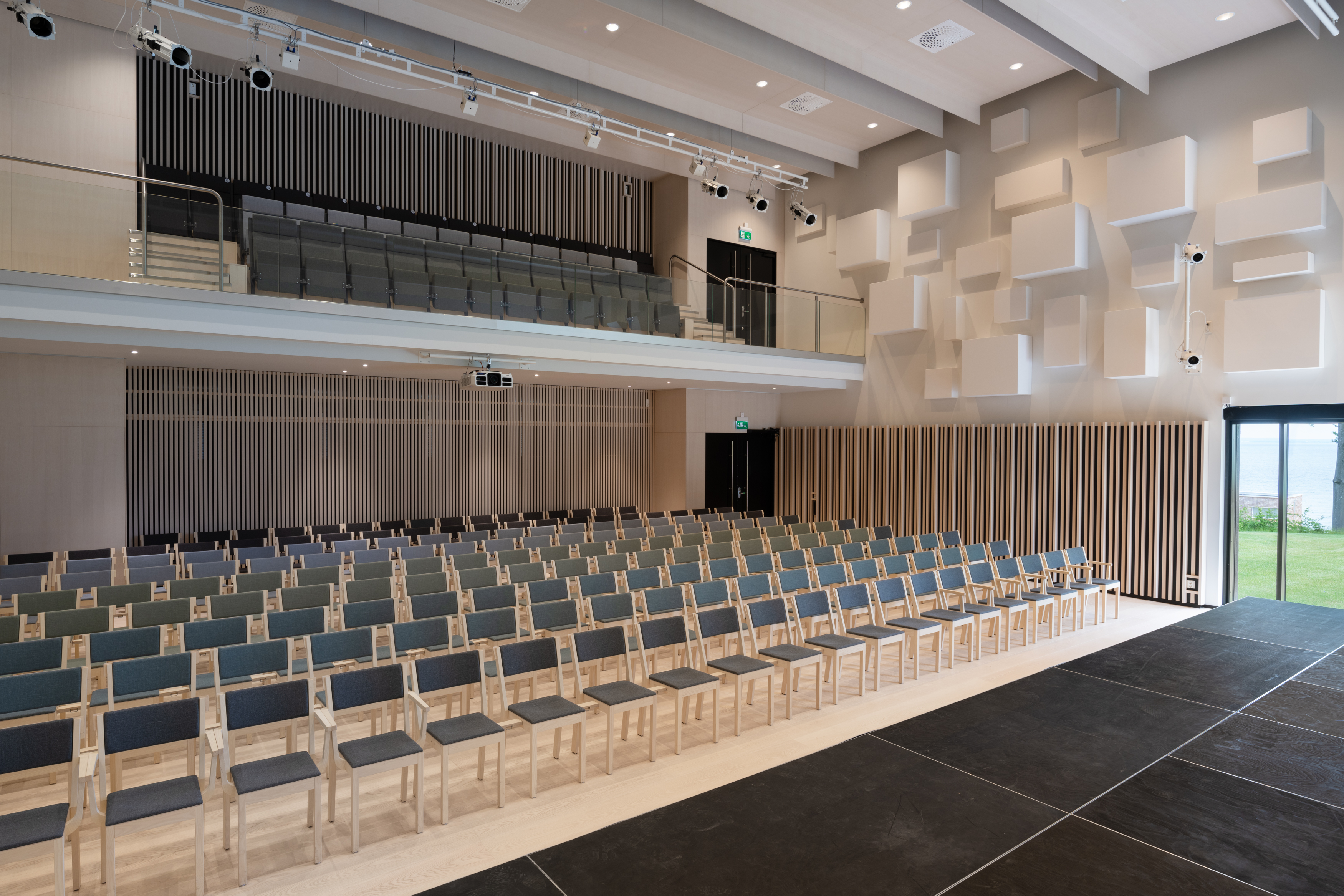 "It will be a house of culture for all artistic expressions, including art, music, literature, and theatre. It's both very enjoyable and difficult, but I like it." The art hall has been equipped with 250 upholstered and linkable Akustik chairs for the auditorium, as well as a number in other spaces.
The building with its black timber facade is designed by Möller Arkitekter in Ängelholm. The 1,500 m2 space features three exhibition halls – the smallest will display a permanent collection of ceramics and paintings by Ulla and Gustav Kraitz – an auditorium for 250 persons, a restaurant, a design shop and a children's workshop. 
Ravinen has every possibility of becoming an attractive art destination in Sweden, similar to Louisiana on the other side of the Sound.