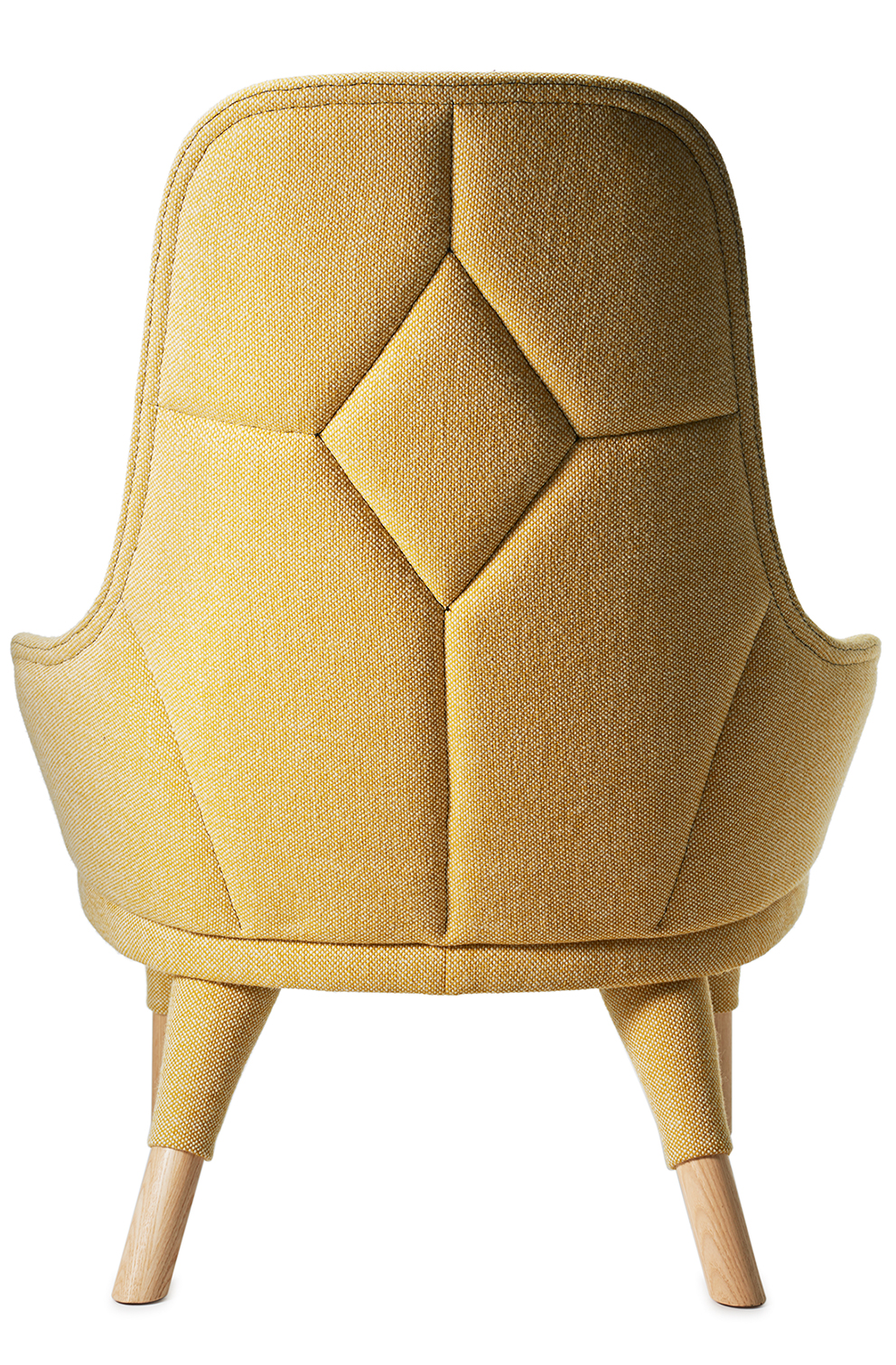 A diamond well cut
The back pattern draws inspiration from the 19th century Emma armchair. The predecessors had a pleaded grid naturally created from the back buttons. To keep the pattern as minimalistic as possible it's been reduced to one simple diamond.
A small chair with big opportunities
Emma is a low armchair with a high back. In the original models the small armrests were made to allow room for immense crinoline dresses. Today, as well as then, it makes the perfect armchair for both reading and socializing.
From skirt to leggings
Like the 19th century women, the Emma armchair used to wear full length skirts. To reflect on how the ideals has evolved, we have given the modern Emma a more updated leg look: half covered with textile, similar to leggings.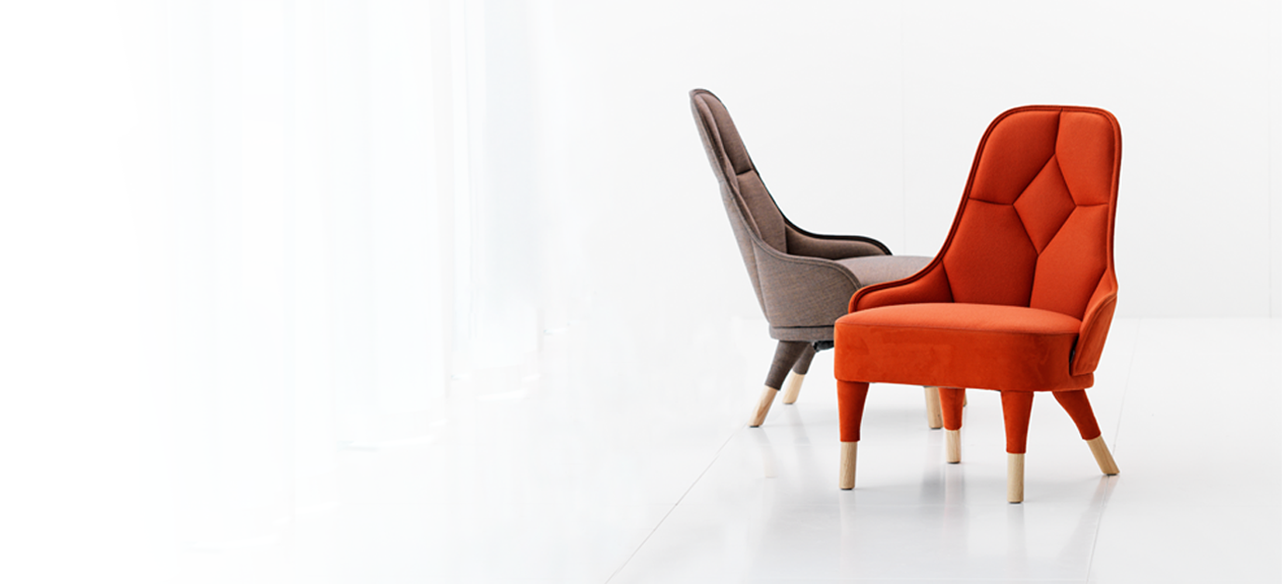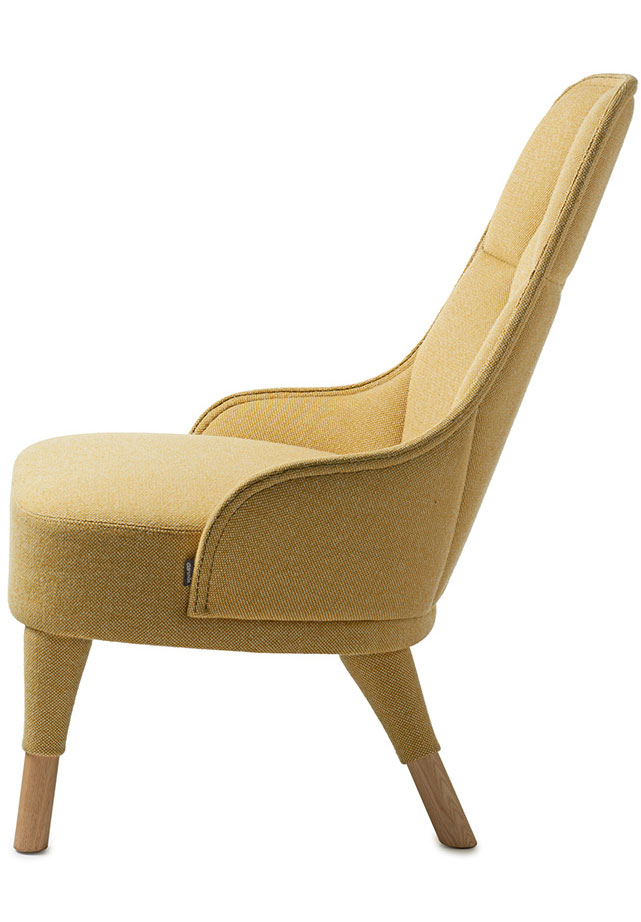 »There is a care that comes with Gärsnäs and you need to let the process have its course. We travelled to the factory to move a seam two millimeters. There is no compromising when it comes to the choice of changes.«
Fredrik Färg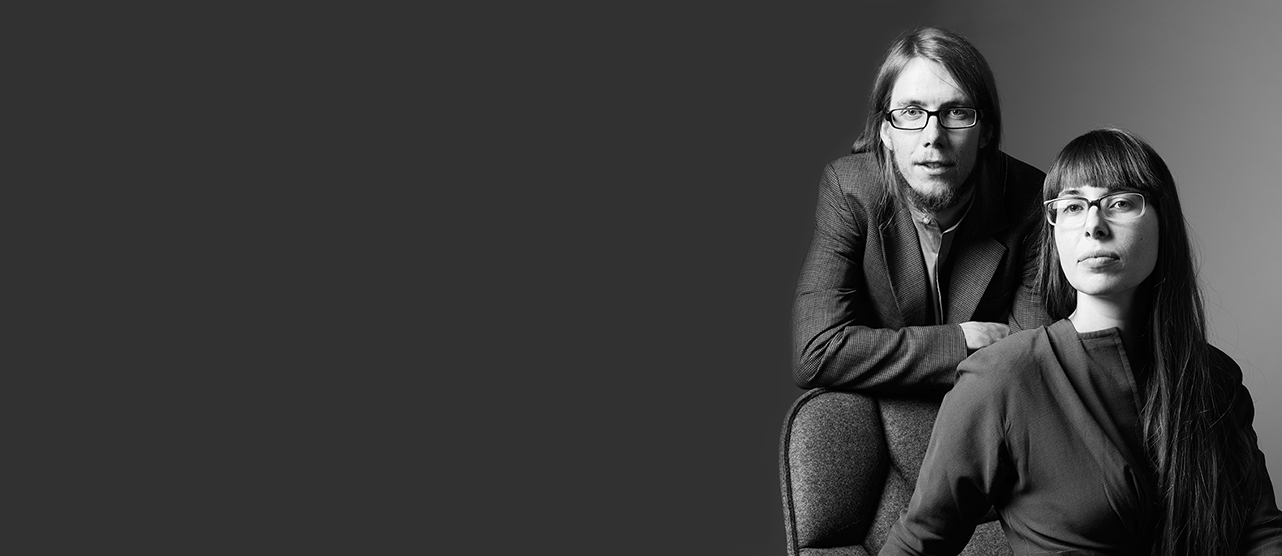 »Emma is a classic in a modern suit. A well-tailored interplay between traditional and industrial craft. An acquaintance with great ancestry, dressed in the latest fashion: severe elegance and feminine leggings.«
The jury's motivation, Sköna Hems award, Furniture of the year 2013