Östermalmshallen in Stockholm has reopened. After four years of renovation, the stylish brick cathedral with its lofty framework roof and fragrant atmosphere is ready to delight gastronomes once again. We are both delighted and proud to have delivered furniture to two restaurants in the hall. 
The fine fish restaurant Lisa Elmqvist, present in the hall since 1926, has been furnished with Hedda armchairs by David Ericsson. The chosen version is a brown-toned monocoat; a durable and nature-friendly coating that offers a touch of European bistro. "We wanted something with quality. The Hedda chair is comfortable and a bit different too. Not many others have it. We chose the black twine so that jeans wouldn't discolour the seat so much. It looks stylish," says Ulf Elmqvist, CEO for Lisagruppen.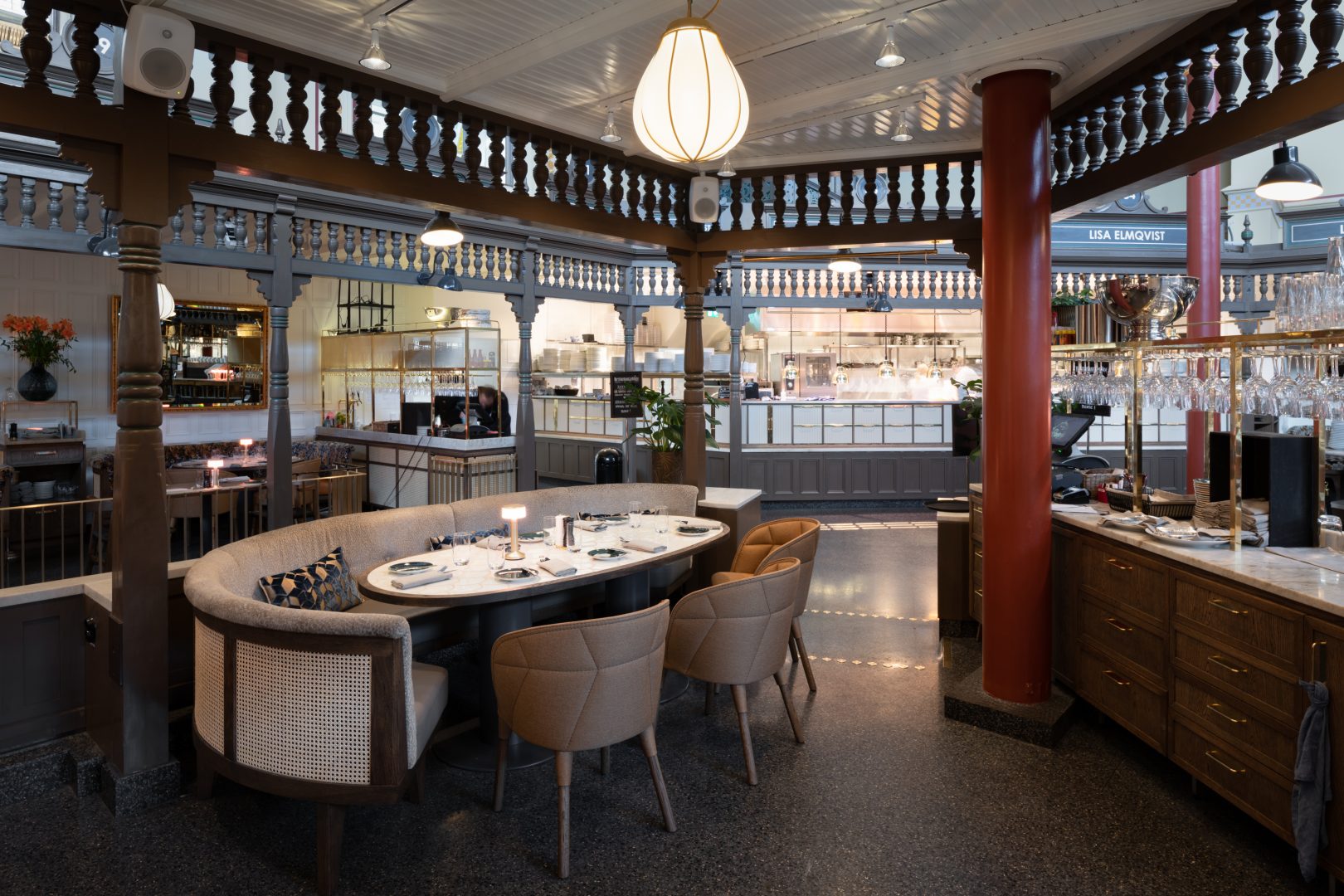 On the side of the restaurant are long sofas alongside generous dining tables and a number of Emily easy chairs, designed by Färg & Blanche. Here is a luxurious oasis, an open chambre séparée, perfect for small groups. Östermalmshallen is now open in the evenings. Furthermore, Hotel Dagmar will open soon, with 70 rooms and there will be a stream of guests. "We need to consider the evenings too. It should be cosy, spacious and charming. Many people will certainly take a seat and enjoy dinner here," says Elmqvist. The interior for the bar and restaurant was designed by Millimeter Arkitekter.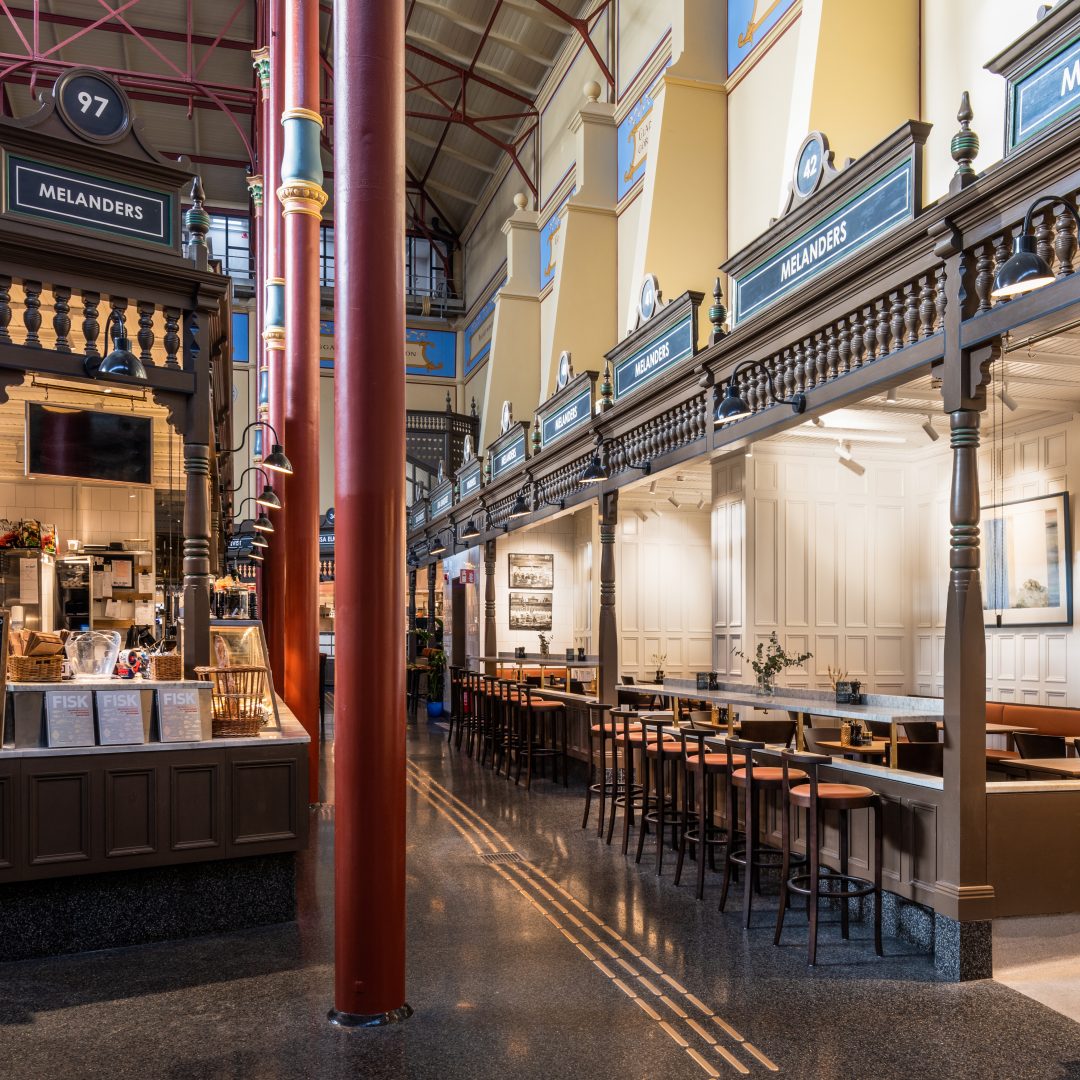 Our fine collaboration with Melanders, on the NK Saluhall and Art Bakery, continues in Östermalmshallen, where Melanders has been since 1961. For their restaurant in the hall, we have delivered Åke Axelsson's Moderna chair, known from Moderna Museet's restaurant, as well as his Gästis in a bar-stool version.